Description
From our classic collection of Infinity Clips, this small 18k gold-plated necklace chain shortener features an elegant clear crystal inlay. Small size shortens thin chains between 0.8mm & 1.3mm thick. (12mm x 4mm)
Description
From our classic collection of Infinity Clips, this small 18k gold-plated necklace chain shortener features an elegant clear crystal inlay. Small size shortens thin chains between 0.8mm & 1.3mm thick. (12mm x 4mm)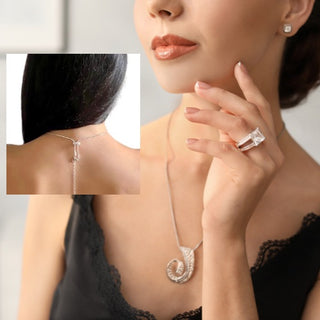 Shorten Thin Chains
Adjust the lengths of your favorite necklaces to match your outfit and style.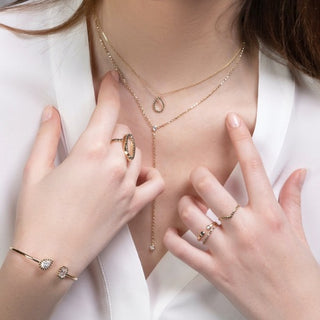 Perfect Layering
Shorten individual necklace chains for a perfectly layered look.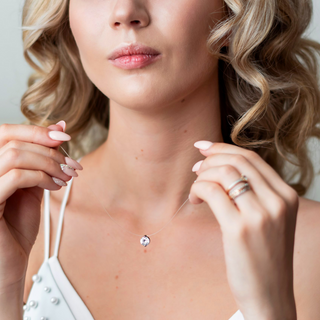 Save Time & Money
No need for permanent shortening by a jeweler or having to buy multiple length chains.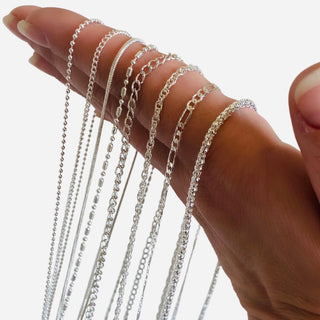 Small & Large Sizes
Shorten necklace chains up to 2.5mm thick including box chains, rope chains and more!